Consumers are being short-changed by paying for products that do not provide the benefits of a well-made cotton pad.  LilyBell cotton brand by Suzuran Japan is known for its superior quality. We have compared LilyBell with other cotton pads available in market.
1. Medical class quality and Certified product:  LilyBell cotton pads are manufactured using the same standard that we use for our medical goods. LilyBell is certified by ISO 13485 for design and development and of medical devices, and by Oeko-Tex which ensures safety of all substances in products.

2. Strong High-Quality pads: We conducted Tear Strength Test by pulling each sample by same strength and understood that LilyBell is stronger than other cotton pads which torn easily. A strong pad can be used longer, and is less likely to fall apart.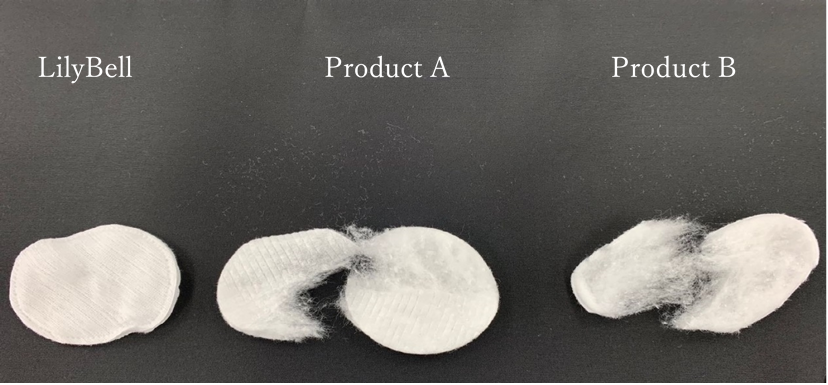 3. Soft Quality:  Our cotton pads are made by using water jet technology, which makes it much softer than other pads.  A soft surface makes it lint free while other cotton pads will leaves fiber residue on skin.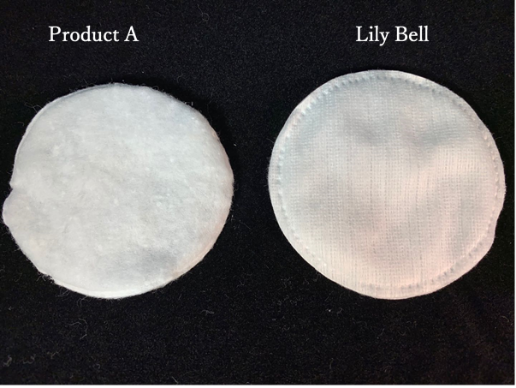 4. No fluorescent dyes: The image below is taken under a black light. You can see that LilyBell has almost no fluorescent objects compared to another sample pad. Some companies add fluorescent dye to their products to make them look more white. LilyBell doesn't use unnecessary chemicals in the cleaning process.

5. Cleanest cotton pad among others: While testing LilyBell and other samples, we found dust particles and foreign objects in other cotton pads. LilyBell strives to deliver a product that is 100% cotton without contaminants.

6. Saves liquid cosmetics:   We poured the same amount of liquid on LilyBell and other cotton pads. You can see the green liquid on LilyBell absorbs and spreads easily on the surface. This shows that our cotton pads use less liquid which leads to saving on expensive cosmetics like toner, lotion and makeup-remover.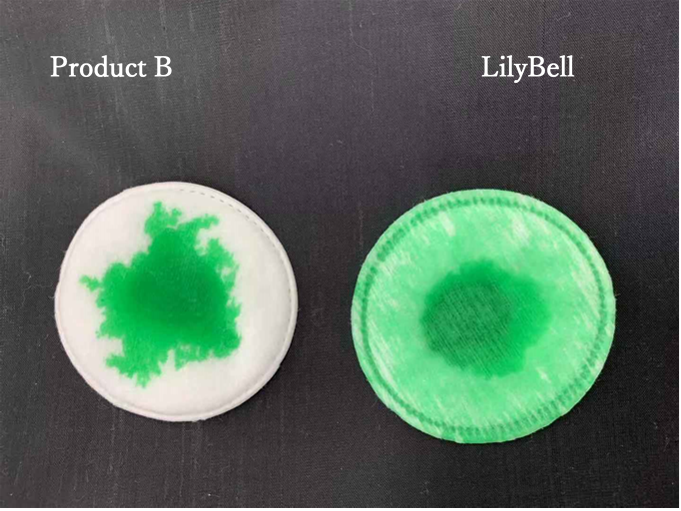 July 30, 2019
Categories: