Have you ever wanted something soft and gentle for your baby's skin when you wash/clean them?
Well, our Suzuran Baby lineup has several products that can go above and beyond when you are cleansing your precious offspring.
Suzuran has been focusing on manufacturing high quality cotton and we have been providing cotton to the medical industry for some time now. The brand soon expanded to consumer goods such as cosmetic, personal care and baby care category in different countries across Asia. Using pure cotton – a natural fiber as a base, we are pushing forward with research in cotton to help improve everyday lives of people, young and old, all around the world.
Suzuran Baby specializes in non-allergenic and antibacterial baby cotton products which are best suited for newborn's sensitive skin. Babies have very soft skin which is much more delicate and sensitive to adults. Therefore, it needs protection against outside irritants and allergens. With this in mind, we pride ourselves in delivering only pure cotton products, which is 100% natural and hypoallergenic.
Usage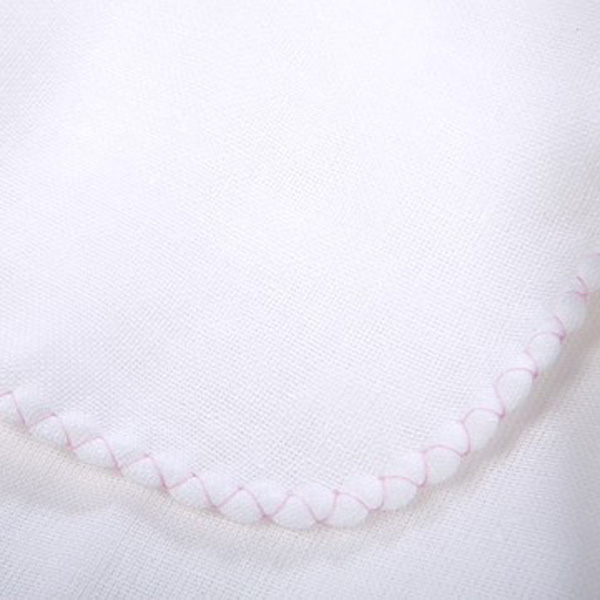 Gauze Bath Towel: 100% natural, washable, reusable and absorbent cotton for multi-use, these Baby Gauze Towels can be used to dry and absorb sweat that may accumulate on your child (ideal for humid months/environment). Can be used during bath time to clean your baby or as a towel to dry off. The towel can dry quickly and can also be used as a blanket.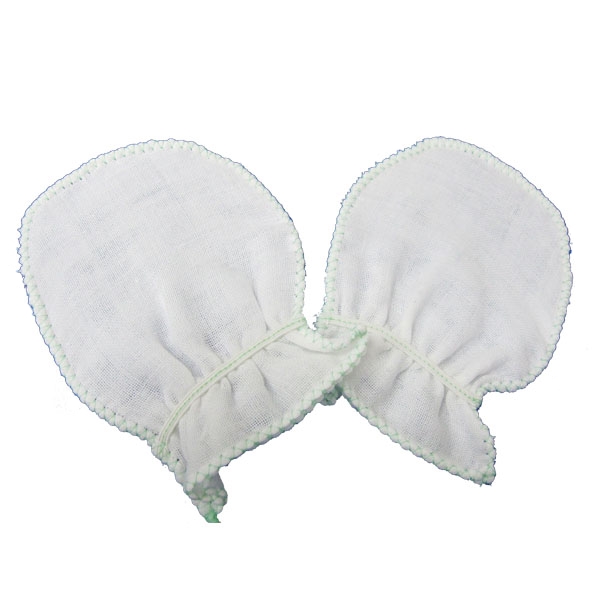 Gauze glove: 100% natural, washable, reusable and absorbent cotton for multi-use to prevent your baby from scratches and bites. Since it is all natural, the soft gloves will not give your baby any allergic reaction.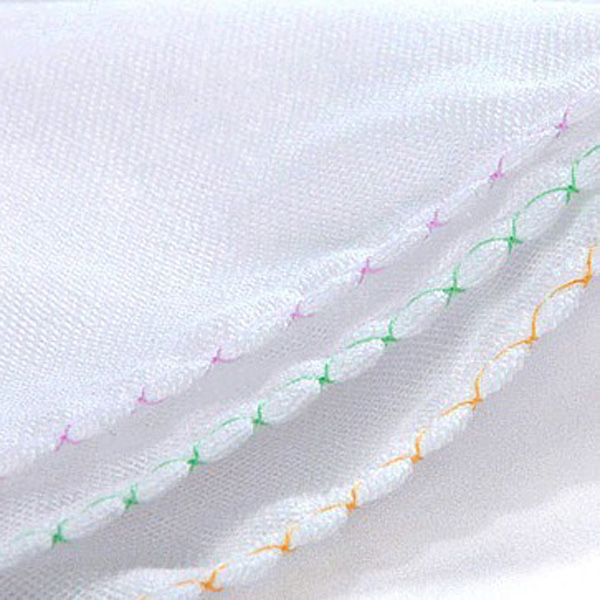 Gauze Handkerchief: 100% natural, washable, reusable and absorbent cotton, the handkerchief can be used as a bib to catch any stains and be used as a wipe to clean food off your baby. Since it is washable, you can reuse it simply by throwing it in your cold-water wash (to prevent shrinkage).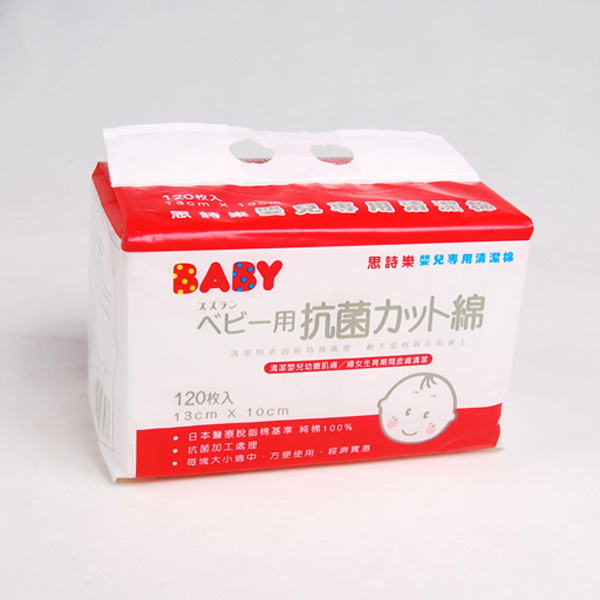 Antibacterial Cotton: 100% natural and hypoallergenic cotton with no rayon or artificial fibers, makes the wipes non-irritating, soft and comfortable. The tissues are disposable to avoid bacteria growth and more hygienic than towels. They are also free of preservatives and fluorescent agents. It can also be used as a wet wipe since the cotton is stronger than a regular tissue or paper towel. Ideal for cleaning after a diaper change due to its natural cotton properties, it will ensure that your child is free from any diaper rash that they may experience with other preservative-laced product. Since they come in an easy to carry design, pull a few sheets or take the whole pack and put it in your carry bag so that you can use it anywhere for on-the-go cleaning.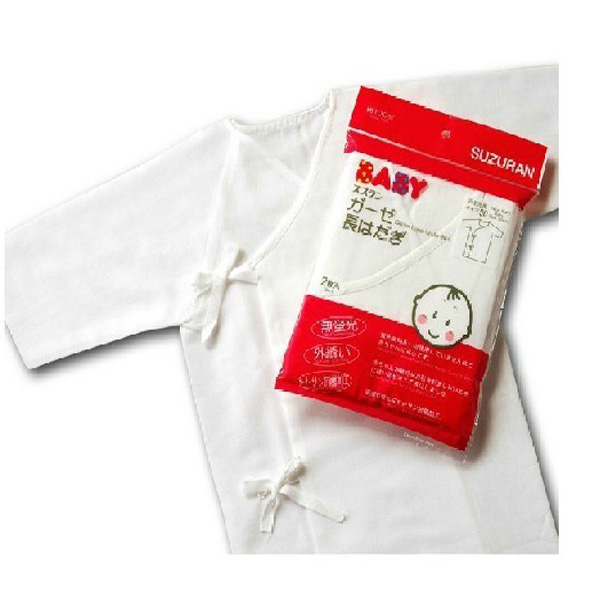 Gauze undershirt: 100% natural, washable, reusable and absorbent cotton will ensure that your child can comfortably be clothed in this natural fabric to prevent any breakout of rashes. Comes in both long and short sleeves for babies up to 8-9 months old, the undershirt can be used all year-round to absorb sweat during the summer months and add a layer of warmth during the winter time.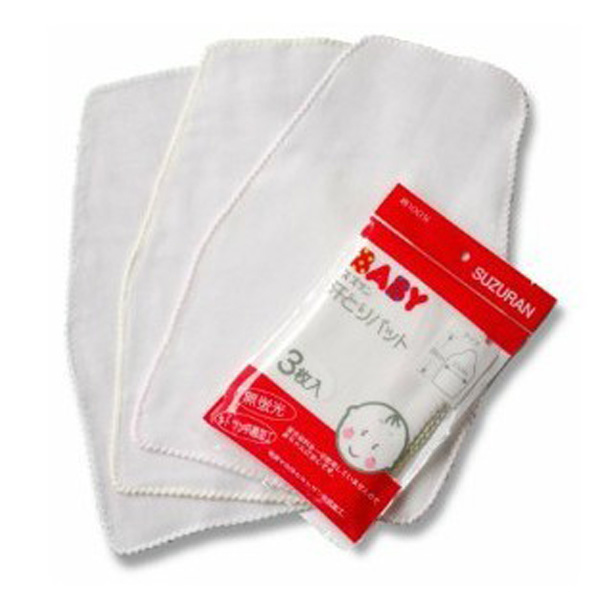 Gauze Sweat pad: 100% natural, washable, reusable and absorbent cotton to be used to absorb sweat from your baby's back during sleep, this sweat pad is especially invaluable in hot and humid climate that may cause your child to breakout in heat rash if the sweat is left to permeate over a period of time. Simply put the sweat pad between your baby's back and their clothes, remove after their sleep, and toss it in the cold-water wash to be used again later.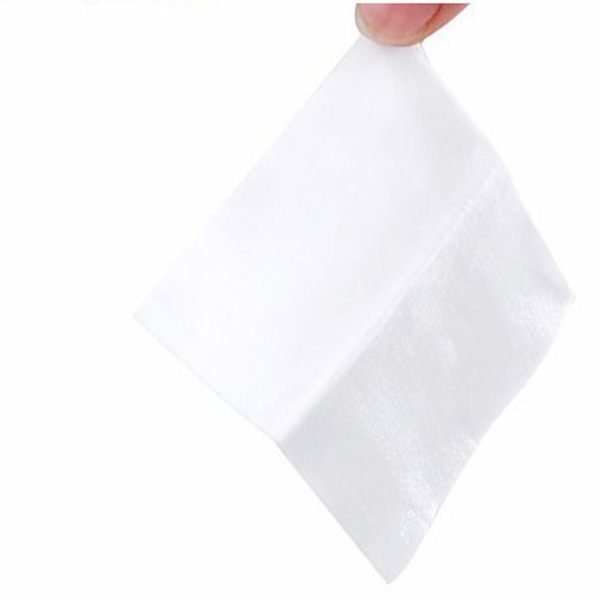 Cleansing Cotton Wipes: This multipurpose use cotton is not treated with anything but purified water. It can be safely used to wipe areas around your baby's skin, eyes, face and lips. Individually packed in alumina packs, you can take however many you need with you outside your home to use whenever and wherever you may need to clean. This product can also be used to clean nipples and fingers before breastfeeding, cleaning wounds, pacifiers and bottle teats. It truly is a natural, multi-purpose wipe that is versatile for parents on-the-go.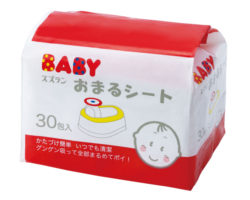 Potty Liner: A convenient plastic bag with a cotton sheet glued to the bottom to be placed on the potty trainer for easy and hassle-free disposal. Due to its single-use nature, you can be assured that your potty trainer will always be hygienic and odorless for its next use.
Where to buy
Popular in Hong Kong, Suzuran Baby has been the best selling brand in the category for many years. It is also available in Malaysia, Vietnam, Chinese Mainland & Taiwan. So the next time you are out shopping for your baby's necessities, look out for the Suzuran Baby line at a retailer near you.
January 15, 2020
Categories: